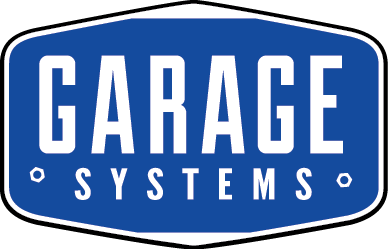 Cabinets
Garage Flooring
Commercial /Agricultural Coatings
Contact Us
CABINETS

OUR CLIENTS
SOME OF THE GREAT BUSINESSES I HAVE WORKED WITH
COMMERCIAL AND AGRICULTURAL COATINGS

We are a specialized concrete refinishing and seal coating company, based in Kitchener, Ontario , using superior epoxy coatings and sealers in Residential, Commercial and Industrial applications, to match customer requirements.
At Garage Systems, we take great pride in paying close attention to detail in surface preparation. This first step is imperative in achieving a long lasting and aesthetically pleasing surface. With the use of dust-free abrasion surface preparation equipment, we are able to achieve the necessary surface texture for maximum adhesion of our products.
FLOORING

Garage Flooring by Slide-Lok

utilizes a new generation of fast-curing material. Our garage floors can be applied at temperatures as low as -20oF/-29oC.
Slide-Lok

garage floor coatings feature excellent color and gloss retention and are available in a wide variety of colors. Garage floors from Slide-Lok also feature coating system technology that is UV resistant as well impact and abrasion resistant.
What makes Slide-Lok garage floors the best in the industry is our use of a coating that is 4x stronger than epoxy, takes 1 day to apply, and will not yellow, fade or chalk.
INSTALL TODAY, DRIVE ON TOMORROW.
You can't do that with Epoxy!
Help protect your concrete investment!
install Best Quality
Polyaspartic Floor Coating - NOT EPOXY
Installed All Winter. Cures with humidity, not temperature
ONE DAY INSTALL – Drive on in 24 hours
DIAMOND GRINDING PREPARATION and if required, concrete repair
In house, factory trained Installers. 15 year warranty. One Day Install
Slide-Lok

garage floors provide excellent adhesion to concrete and do not require a separate or special primer. In addition, the slip resistance of Slide-Lok garage floors can be tailored to your precise needs with the addition of micro media agents.
Consider Slide-Lok garage flooring not only for your garage, but also for your pool decks, courtyards, basements, and showrooms.
When it comes to garage floors, Slide-Lok's the name to trust.
POLYASPARTIC FLOOR COATING INSTALLATION PRICES
Our prices include diamond grinding floor preparation. Give us a call today 519-569-1253 to install your Garage Floor Coating so you can enjoy your Protected, Gorgeous Garage Floor. Prices starting at $5.95 sqft.
CONTACT US

44 Dietrich Rd, Tavistock, ON N0B 2R0, Canada